Here's Raquel Welch at a photo shoot in the early 60s, leaning on some model of the Volvo P1800 series.
This was posted on the volvoblog site, with an exhortation to identify the year of the Volvo in question. It turns out to be pretty hard – there's not a lot to see of the car – but the clues are there. First of all, it's got a badge on the C pillar:
Which means the car is Jensen-built at West Bromwich, that presumably the car was one of the first 6000 units. (The quality was not up to Volvo's standards and they moved production to Gothenburg, Sweden, thereafter. The badge was dropped at this time, and the name of the car became the 1800S.)
The next clue is pretty subtle: the hubcaps are not from a production model. They were designed by Frua for the Volvo P1800 prototype: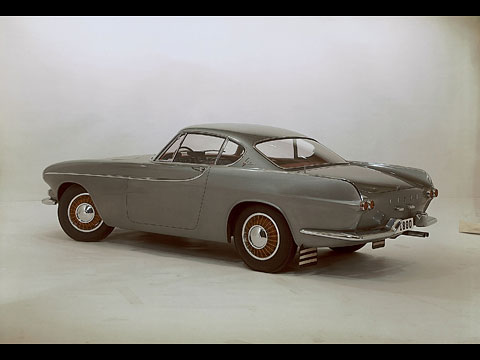 So, as it turns out Ms Welch is leaning on a P1800 prototype, and presumably the shoot happened in 1960 or '61.
Archives
January 2023 (0)
S
M
T
W
T
F
S
« Dec
1
2
3
4
5
6
7
8
9
10
11
12
13
14
15
16
17
18
19
20
21
22
23
24
25
26
27
28
29
30
31
Categories
Loading links to posts on similar topics...